LED display controller HD-D10/HD-D15
HD-D15 is the upgrade model of HD-D10, they are of same function.
And the latest version is HD-D16, please use HD-D16 card instead.
The LINK FOR HD-D16 card:
https://led-estore.com/HD-D16
HD-D15(D10) is a high-performance small screen dedicated control card such as door screen, car screen, signboard screen, etc.
It has 4 GB storage space on board, supports 1080P HD video hard decoding, 60 Hz frame rate output, and supports 4 000 Internet remote cluster control.
Detailed
High performance scrolling video screen controller
D10/D15(640*64, 4 lines HUB75E).
Door lintel full color, taxi roof, bus AD screen controller.
ARM A9 CPU, hardware video decoding.
4GB Memory allowing more than 4 hours of content.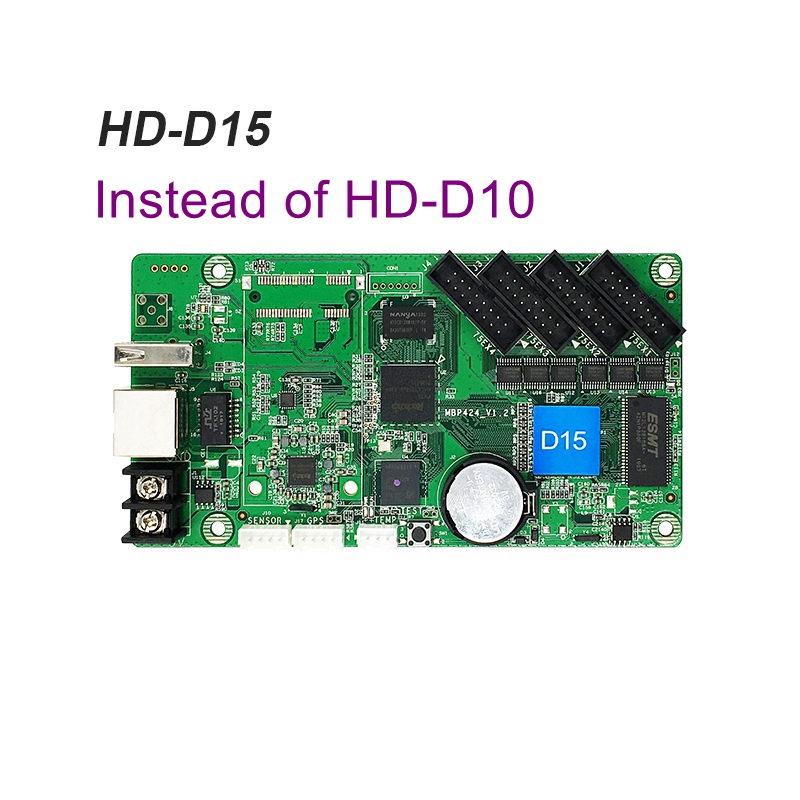 Controller for door lintel full color & vehicle-mounted screen


Do the best effect of strip full color display controller
Focus on video, animation, the effect is more dazzling.
Support hardware video decoding.
Support Wi-Fi, 4G module.
Operate by PC/APP/cloud platform.
Anytime and anywhere multiple displays management